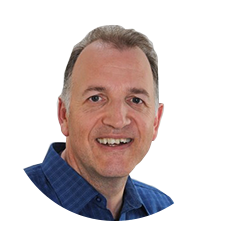 Erik Aerts
Erik is President of the Haematology Nurses & Healthcare Professionals Group.
He has been involved in EBMT Nurses Group since 1994 when he first joined the EBMT Nurses Group. He then began work on creating the Swiss EBMT Nurses Group, of which he served as President from 2004-2006.
In November, 2005, he developed and led the first Haematology-Oncology Nursing module in Switzerland, which supports nurses and gives them the opportunity to specialise in the field of haematology.
He is currently involved in organising and teaching educational study days for several haematology and oncology projects. He also has a special interest in projects for the improvement of patient care. Since 1998 he has been the Nurse Manager of the BMT/SCT ward and since 2009 the Nurse Manager of the Polyclinic Haematology of the University Hospital Zürich, Switzerland.
In total he has 30 years of nursing experience in a wide variety of settings and specialities, focusing on haematology and haematopoietic stem cell transplantation (HSCT).
Other lung cancer faculty